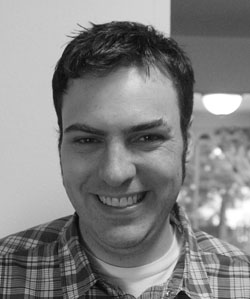 I always thought I'd be an engineer or a scientist, but as a sophomore at Oregon State University, I fell in love with storytelling. I began my career as a journalist in Western Washington, but with a desire to also work in multimedia, I moved to Colorado to study at the University of Denver.
Still following my love for stories and the human touch of drama, my graduate work focused on emergent forms of narratives and storytelling, with my thesis project exploring the relationship between immersive media and the uncanny. I received my master's degree in emergent digital practices in June 2013.
Following graduation, I returned to my hometown of Seattle and began working in the field of nonprofit communications, teaching a WordPress course at Highline Community College on the side.
Now working as a professional communicator in the health care field, I work as a project manager and content creator, overseeing projects in video, visual design, printing and web development. As a creator, I work as a writer, editor, designer, web developer, social media administrator and email marketer. Working on a small team, my work is diverse, crossing into many media with an end of goal of helping residents in my home state live healthier lives.
As a fiction writer and artist, my work often consults humor or the macabre, occasionally consulting both through a unique blend a dark comedy that revels in juxtaposition. My comedic work reflects my jovial approach to my work, yet my interest in horror reflects my interest in thrilling narratives and the unknown. I am heavily influenced by how art elicits emotion, and I often find myself deconstructing and analyzing narratives to improve my abilities as a storyteller, both in a professional environment and as an independent writer and artist.
-Tim